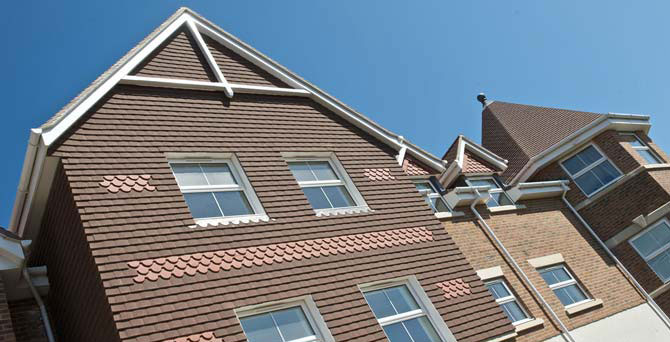 Back
4th July 2010
Canapes & drinks, business links & stunning show homes…
Make sure you're on the guest list for the events and open days at Tamarisk, East Preston!
MJH Executive Homes is justly proud of its Tamarisk development in Sea Road, East Preston and is looking forward to revealing the collection of new show apartments, including the stunning penthouse show home, at a series of events to be held at the development from 1st to 4th July.
The starting point for the launch weekend will be a business networking evening to be held at Tamarisk on Thursday 1st July from 5 pm to 7 pm. Business owners from West Sussex will be invited to take a look around the development and to meet other company owners over drinks.
On Friday 2nd July, anyone who has already registered their interest in the 21 elegant two-bedroom apartments at Tamarisk will be invited to a special show apartment preview which will take place between 4 pm and 7 pm. The guests at the preview evening will be given the chance to reserve a new home before the open weekend which takes place from 10 am to 5 pm on Saturday 3rd July and Sunday 4th July.
Anyone attending the networking event, the preview or the launch weekend will receive a £1,000 recommend-a-friend voucher which means that they could earn themselves £1,000 in John Lewis or Virgin Holiday vouchers if their friends or relatives choose to buy a new apartment at Tamarisk!*
"There's plenty of networking events held in the south but very few in the immediate area so we decided to hold our own. It will provide the opportunity to discuss joint business and promotional activities with local businesses," comments Mike Hartnett, Managing Director of MJH Executive Homes. "The networking evening, the preview evening and the launch weekend will also give local people a chance to view Tamarisk now that construction work is complete – we're absolutely delighted with the new show homes and can't wait to show them off!"
Located just a few minutes' walk from the village shops and the beach, Tamarisk is an exclusive collection of just 21 two-bedroom apartments, thoughtfully designed and beautifully finished. The specification is of the highest standard, with fixtures and fittings from such well-known names as Porcelanosa, Villeroy & Boch and Grohe and passenger lifts are provided to ensure easy access to all levels.
For further information on Tamarisk, where prices for a new two-bedroom apartment start from £225,000, please contact selling agent, Graham Butt on 01903 772345 or visit the website on www.tamarisk-eastpreston.co.uk. If you'd like to attend the networking or preview evenings to be held on 1st July, please email sheila@snazzymedia.co.uk.