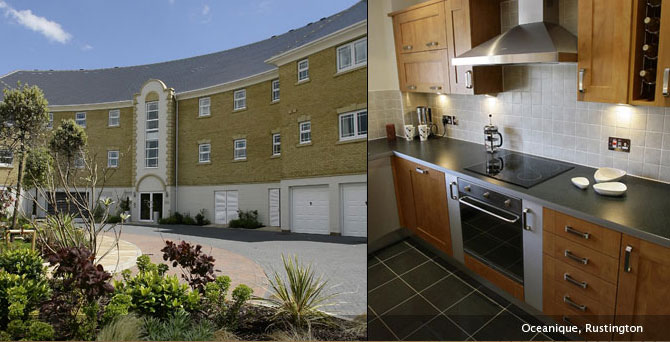 Back
18th July 2012
Sales success means MJH Executive Homes is looking for land!
The damp summer weather hasn't discouraged potential home buyers from visiting MJH Executive Homes' portfolio of beautifully-designed apartments at Oceanique in Rustington. Within the last few weeks, all the remaining properties have been 'snapped up' by home buyers from across the country – including young, first time buyers, more mature couples and those looking for a stylish, easy to maintain, holiday home near the coast.
As a result, MJH Executive Homes is on the lookout for development land – preferably in Sussex or Surrey. MJH Executive Homes has an excellent reputation for building homes of outstanding quality of all types and sizes – and will design the new homes to suit the location.
"We take great care in choosing sites for our new homes," comments Mike Hartnett, Managing Director of MJH Executive Homes. "We're willing to take a look at any land offered to us – whether it's suitable for two or three houses or for an entire development. Our main criteria is that it's in a location where people want to live, with good access to road or rail links, local shops and good schools."
Anyone interested in speaking to the team at MJH Executive Homes about possible development sites should call the office on 01903 871710.